Everybody eats. And whether you can julienne a carrot or you're an armchair executive chef, Ankiet Gulabani wants to pique your interest in food.
The Mumbai-based writer and home cook works with seasonal ingredients – learning, adapting and experimenting with whatever is available in his local market, to deliver tried and true recipes. He's developed a fairly distinctive style, without falling into the trap of trying to precisely place his influences. His blog, Belly Over Mind, is a roll-call of his greatest hits. But when asked for a recommendation, he's hard pressed to choose. "There are so many, it's hard to pick just one. My many heirloom Sindhi recipes though are what I urge everyone to try, because these are dishes I've grown up eating and want to share."
What's your favorite food memory?
Of sitting on my late nani's granite kitchen top watching the ladies of the house cook, change hands, and effortlessly bring out dish after dish.
What is your food philosophy?
To cook seasonal, delicious food that is both inspiring as well as wholesome. My food philosophy is to cook the kind of meals I'd want to make again and again, as opposed to dishes that we'd make once because it's a trend or a passing fad.
What does it mean to cook with seasonal ingredients?
Making the most of what's available to you in your local markets month after month. Our rich Indian food culture exposes us to seasonal ingredients and dishes which if you pay attention to, can be far superior to anything the west has to offer.
What's your process for preparing a dish?
I plan my meals in advance as per what's available in the market and consult with the vegetable vendors on what will soon become available. My visits to the markets are thus, always very exciting. Back at home, I'll always do my mise en place before I begin, because any chef will tell you that the most mistakes happen when you haven't prepped correctly. After that, cooking is a breeze.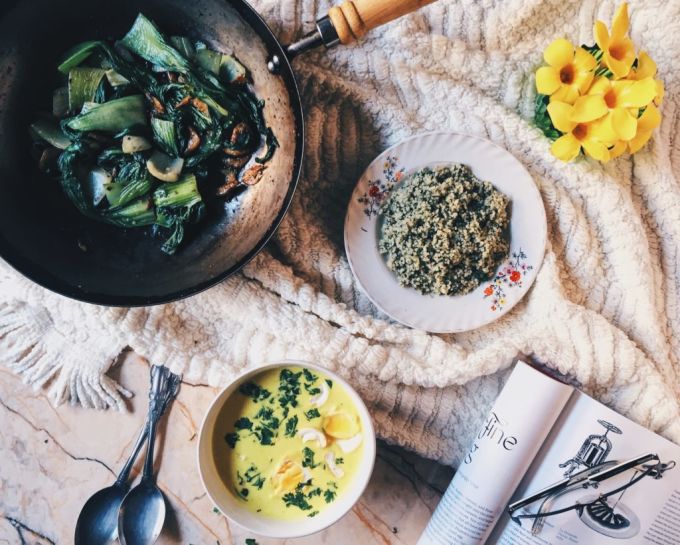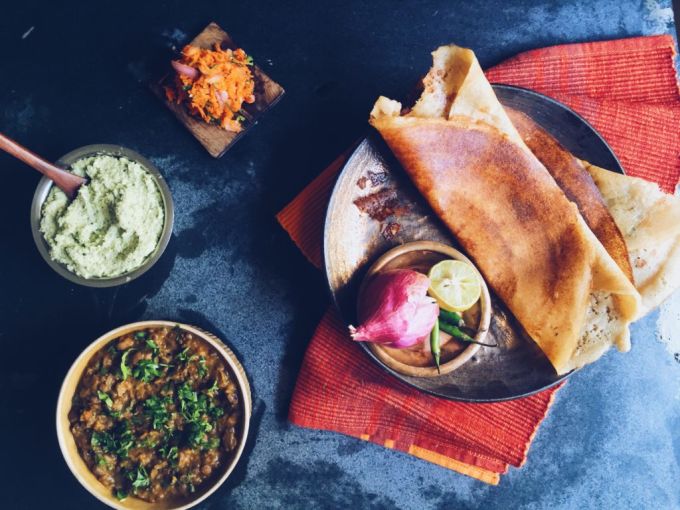 How does this journey affect your creativity in the kitchen?
Dishes that sound great in theory can turn out to be a damp squib, and so you always have to be quick to think of alternatives and ways to push the boundaries of an ingredient in the kitchen. This challenge is very stimulating creatively and most of my ideas stem from it.
Do you believe having a background in culinary arts is important?
Not really. As is the case with any art form or discipline, passion is more important. It's the zeal to learn more and develop your own style and language that sets you apart from the rest at the end of the day.
How much is intuition a part of your process?
Intuition comes from years and years of expertise in the kitchen, and I'm still in the process of learning. I might learn at least five new things about a dish I've been cooking over and over again, and this is only because I've been paying attention. Since I do write recipes, I measure everything and don't rely on andaza for anything.
In your opinion, what are the basic skills a person should have to get started?
Start cooking Indian food. Learn how to make rice, roti, dal. These simple things teach you so much about cooking that you've got a great head start already. If not, learn how to work an egg.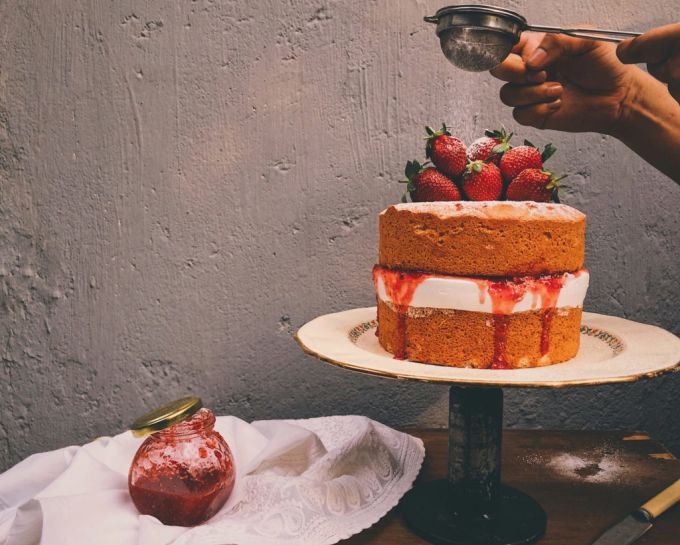 When you try a new recipe and it doesn't work out, what do you do?
Break down the recipe to see why it didn't work out, then make it again especially if it's for the blog. Usually cooking disasters can be easily fixed. Unless you've over-salted. There's no coming back from that, and no, potatoes don't help.
What is the most bizarre thing in your fridge right now?
I make my own condiments from scratch, and so I have my own XO sauce, chili oil, spreads and whatnot. There are at least three kinds of mayo in my fridge at any point – an MSG mayo with dried mushroom powder is one of them.
Two flavors that shouldn't go together but do?
Jamun and Pork.
---
Images by Ankiet Gulabani.